Elk Rock in the summer

and winter

No Cattle, No Crops, No Problem

Cortez

Where we shop for vittles,

hardware, likker, and such

Dolores River Overlook, a few miles up the road

The town of Rico in the eastern part of Dolores County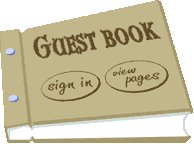 Bill

Ranch hand and resident artist

Mountain Lion tracks by the back porch

Piedra Kidd and Utah Bob working at the range in  Cortez

Balloon festival in Cortez 8/2/07.

Arrowheads, tools, and pottery shards found in the canyon

This page was last updated: September 1, 2018
A trip over to Zion National Park,Utah

Welcome to

The Lazy Bob Ranch

Cahone, Colorado

3/22/09 Spring 

Dust Storm!


11/2 Bob shaves his mustache for some unknown reason..

....then fixes it.

(temporarily)

Sky Ute Casino

Ignacio, CO

1/21/10

110% chance of snow today

View from the

dining room 

1/14/10

Fall on the Mudfish Trail



December 23, 2012 

Post Mayan Apocalypse

    April storm 2013. Stupid Groundhog!


My friend from Florida visiting the Delores River Overlook. He loevs having his photo taken. ;)

#7 birdshot versus a kite. Birdshot wins.

Independence Day parade in Dove Creek.